Cypriot WPW small jug with animal: Middle Bronze Age II-III (1850-1650BC)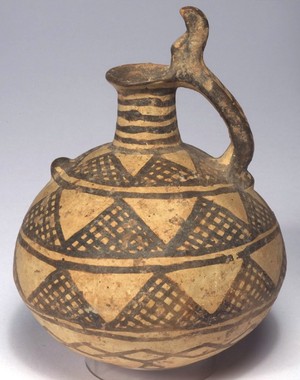 Small White Painted Ware jug with well preserved paintwork of hatched triangles, typical of MC III but also found in MC II. On the top of the handle is a thumbhole in a zoomorphic shape.
In transit from dealer.
Size: 13cm high
(Ex Collection Jil Damon Paris 1940s)
(Aquired Alan Baidun, Jerusalem, August 2019)
DJ 157